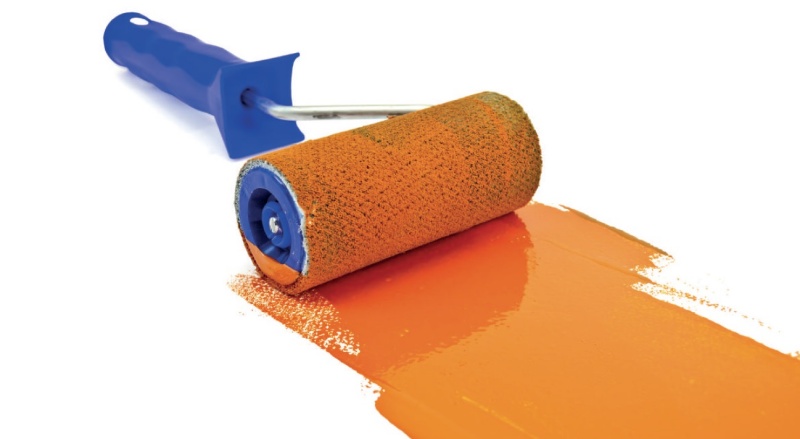 WHY DO WE APPLY PRIMER BEFORE PAINTING? ALL YOU MUST KNOW!
Many people who desire to paint themselves their place may not know how important it is to apply primer before painting. There are many people who wonder why they have to spend more time and money applying primer at first and paint afterwards.
In fact, using primer can save you time and money in the long term!
Primer: What is it?
Primer is a substrate applied on the surface (wall, wood, metal) before the paint and assists in:
Increasing the performance and endurance of the paint.
Sealing the porous surfaces, thus ensuring a smooth surface.
Sealing and protecting the surface. For instance, it provides antirust protection and protection against mold.
However, you have to know that primer is not always necessary and one may omit it in certain cases.
See below some useful advice.
Primer: When should I apply primer before painting?
You should use primer in the following cases:
When your wall is already painted with dark or intense color. The primer will help "isolating" the old color, relieving you of multiple coats with the new paint which would demand enough time and money as they would multiply the quantity of paint required.
In case you paint metal or plastic surfaces, as they make it difficult to absorb the paint.
When the surface has never been painted before or has a wallpaper.
In case you use primer, , it would be better to avoid very hot or very cold days as well as days with high moisture. In addition, the time required for the primer to be totally dry is about 4 hours.
When could you omit the primer?
When you are going to paint the surface with color similar to the old one.
When the surface is maintained in very good condition or primer has already been applied on it in the past.
When the paint you have chosen includes itself primer.
Are there many types of primer?
Yes! Depending on the type of surface, you should use specific type of primer too. For instance, a metal or wooden surface needs another type of primer compared to an already painted wall. Respectively, an oil paint demands different type of primer than a water paint, etc.
The right choice of primer in any case can guarantee perfect results. Follow the right steps and enjoy your refurbished place, feeling at the same time satisfied with the work you did yourself !
At the stores "Best Shop" in Skopelos and Skiathos islands, a broad variety of primers and paints is waiting for you, to please your needs and desires.
Furthermore, you can ask our experienced personnel any questions you have concerning the primers and the painting.
It would be our pleasure to help you!