ENERGY CLASS – NEW ENERGY LABELS FOR ELECTRIC HOUSEHOLD APPLIANCES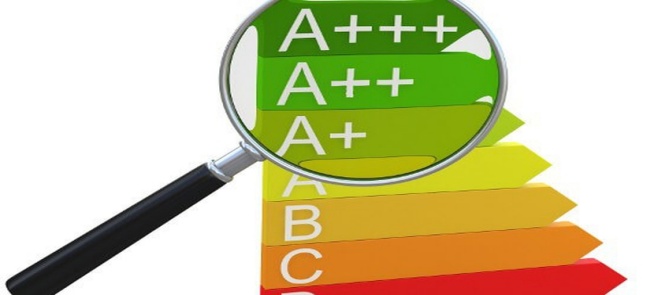 Energy Class: What is it?
When referring to the Energy Class of an electric appliance, we mean how much energy-intensive the appliance is. In other words, the Energy class written on the Energy Label , specifies whether the electric appliance consumes a lot or a little electric power.
Energy Label: What is it?
According to the guidance of the European Union (New EU energy labels guidance applicable from 1 March 2021), all electric household appliances must be accompanied by an Energy Label, which mentions the Energy Class of the appliance. Such household appliances include refrigerators and freezers, air conditions, washing machines/dishwashers, televisions, light bulbs, etc.
Energy Label: What has changed?
Until recently, each Energy Label used the A+, A++ and A+++ system in order to indicate the Energy Class of the appliance. Since March 2021, this system was gradually replaced by a new system. This new system consists of a broad energy scale from A to G.
This specific change on Energy Labels aimed at:
a) making it easier for customers to be informed about which appliance is more energy efficient.
b) encouraging the manufacturers to produce as more efficient and environmentally friendly electric products as possible.
New Energy Label: What does it include?
The new Energy Label consists of a 7-level scale from Α to G, with Α being the optimal energy class whereas the G the lowest one. Therefore, through this scale, the consumer can identify how much energy each appliance consumes.
Furthermore, the new Energy Label has a QR Code which when scanned, one can access to further information concerning the product, from the European Product Register for the Energy Labelling (EPREL).
Additionally, the new Energy Label shows the energy consumption in kilowatt hours (kWh) per year or per 1.000 hours or per 100 operating cycles, depending on the category that each appliance belongs to. For instance, as far as washing machines are concerned, there is the energy consumption in kWh/100 operating cycles in ECO 40o-60o mode. For fridges, freezers and air conditioning, the consumption of kWh/year will be mentioned while for screens (TV Monitors), the consumption of kWh/1.000 hours of operation will be indicated.
Last but not least, the new Energy Label will provide further details concerning the appliance, such as the noise in decibel produced (for example, washing machines), the water consumption in liters/cycle (washing machines) or the inches and pixels for screens.
It should be mentioned that there is no correspondence τbetween the old and the new energy scale. . In other words, an appliance that used to be of energy class A+++ does not mean that it will be of energy class A in the new scale. Such products could fall into energy class B or C in the new energy scale. Thus, very few products will belong to Energy Class A according to the new energy scale, without though changing their energy consumption.
At our "Best Shop" stores in Skopelos and Skiathos islands you will find a broad variety of electric household appliances, from refrigerators and ovens to air conditions, vacuum cleaners, etc. Visit one of our stores and our specialized personnel will recommend you the suitable electric appliance for you!
Call us or visit our stores for more information:
"Best Shop" of Skopelos island – Skopelos Town – Tel: (+30) 2424 022033
"Best Shop" of Skiathos island – Skiathos Town – Tel: (+30) 2427 022428
It would be our pleasure to serve you!