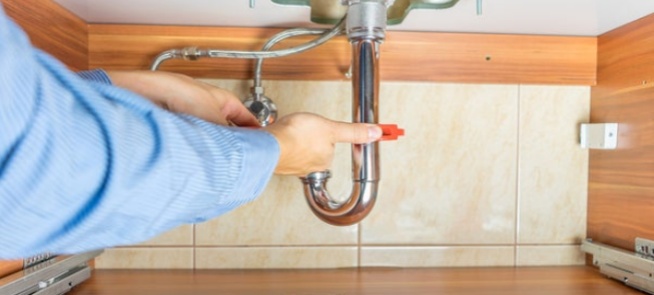 Plumbing System – Tips for its proper maintenance in your house
The plumbing system is one of the most basic factors for the proper operation of a house and more generally, a building. In fact, many people do not care about it to the extent they should, so as to be maintained over time, resulting to sudden malfunctions that can be serious and costly.
Here below, we will present you some hints and tips that will help you maintain your plumbing system. In this way, the possibility of problems being emerged will be minimized, thus saving time and money!
Plumbing System Maintenance: what should I avoid?
As already known, one should not throw toilet paper or other products (e.g. sanitary products, such as wet wipes, sanitary towels, etc.) into the toilet as in the long-term they will clog the drainage system. Likewise, pouring oil or grease which will eventually accumulate will clog the pipes, causing serious plumbing problems.
It is highly recommended you avoid using chemical drain products frequently, as they are destructive for the pipes. Just choose natural cleaners which dissolve the organic matter without though causing damage to the pipes.
Avoid tightening the taps as their rubbers will start wearing out, thus becoming useless in the end.
Do not use caustic liquids in the sink or the basin as they are utterly destructive for their pipes.
Avoid covering the drains with plugs, objects and bath mats. The drains are intended to dewater in case of leakage inside the room so as it will not flood.
Plumbing System Maintenance: ideas of what could I do?
There are simple steps – many of them also ecological – which if followed, they will surely ensure the "health" of your plumbing system for many years.
Place everywhere drainage filters. These will prevent food, hair, etc. from getting inside the pipes. Moreover, you will be able to accumulate and throw them away more easily.
If you are going to be away from home for a long time, it would be better to turn off the main water supply.
You can remove the salts from the filters of the plumbing taps, putting them in vinegar for several hours.
Regularly pour enough boiled water into the basin. This will help dissolve all grease.
Do not forget to regularly check the pipes in your house for any leakages, unpleasant odors, etc. In case you observe something like them, you'd better call your plumber immediately for an inspection.
Plumbing System Maintenance: How can I protect the pipes from cold?
Do you live in a region where temperature reaches below zero during the winter? Then, you should better take measures for such days which could cause severe damage to the pipes of your house.
Particularly, due to cold – frost, the pipes of your house might freeze to such an extent that outage of water supply or even breakage of the pipes themselves may occur.
In case your balcony or garden has a plumbing system (pipes, taps, etc.) then ensure that it is insulated. Otherwise, you can keep it safe by covering it with some material e.g. fiberglass or woolen fabric. Furthermore, in order to prevent the pipes from getting frozen, you could let a tap "leaking" during the very cold winter nights.
As far as indoor house is concerned, ensure that there is good ventilation in all rooms and the temperature remains at least 16oC.
Plumbing Damages: What should I do?
Finally, in case you observe any kind of damage in your plumbing system, e.g. leakages, problems with the boiler, broken flush, it would be better not to "experiment" yourselves to fix it. Such a move may have the opposite results and cost much more money (unless it is a small damage and you are sure you can deal with it). Therefore, we would recommend you call your plumber immediately for inspection and repair.
In our "Best Shop" stores in Skopelos and Skiathos islands you will find a wide range of plumbing products for your house, from taps, flushes or ventilation products to pipes, insulators and many more!
Additionally, our experienced personnel is ready to advise you on tasks concerning the plumbing system and assist you in purchasing relative products.
It would be our pleasure to serve you!