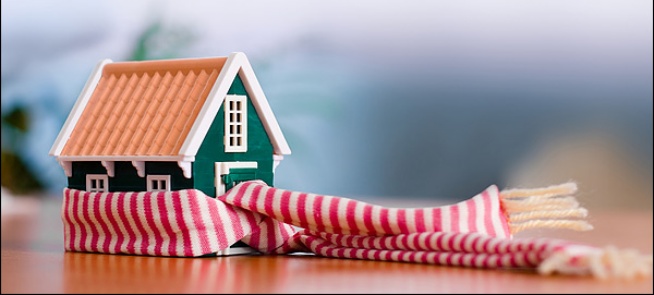 How to warm up your house in an easy and affordable way?
In view of the winter and as we are going through an energy crisis, more and more people are seeking ways to warm up their home in an easy and as much inexpensive way as possible.
There are a few and easy ways to help your home get warm without worrying for the financial burden. Read and follow our advice which will help you spend the winter warmly and stress-free:
Use a Dehumidifier: Initially, a very important step, especially if you live in a region with high humidity is to obtain a dehumidifier. The dehumidifier will eradicate all the humidity existing in your place while you can also use it to dry your clothes.
Install a Thermostat: If you have autonomous heating system, installing a thermostat is a very good option. In this way, you will keep control of the heating operation so there will not be any wastefulness that would put a strain on your pocket!
Insulate the Roof of your house: If your house has a rooftop, then you should definitely insulate it. The rooftop of a house is one of the main spots exposed to adverse weather conditions, "absorbing" huge amounts of humidity which seep in your house in the long run. The process is very simple: just apply roof sealant! Extra tip: if you notice any wall of your house developing mold or swelling, then you should insulate them too.
Insulate the Frames: Proceed to an inspection of all door and window frames. In case you notice some gap between the frame and the wall which contributes to heat loss, apply some caulk in order to seal it up. Alternatively, use airstop tapes or adhesive rubber tapes around the frames.
Take advantage of your daily life: When cooking in the oven, take the opportunity to leave the oven's door open at the end so that all the heat is diffused to the rest of the house. Of course, you should better not use this method if there are children or pets in the house. Furthermore, when taking a warm shower, let the door of your bathroom open. The steam being developed in your bathroom will help increase the heat to a great degree, which will spread in the rest of the house!
"Dress up" your home: Put everywhere carpets or fluffy mats, thick sofa covers and close all curtains especially during the night. In this way, your home will stay warm! Extra tip: on sunny days, do not forget to open the curtains to let the light and heat of the sun enter your home! As we all know, the sun "breaks down" the humidity, while it warms up the place and boosts our mood!
"Dress up" your windows: As already mentioned, closed curtains contribute to maintaining the heat. Another way to secure even more heat in your home is to cover your windows with bubble wrap. It may not be the best choice in terms of appearance, but on particularly cold winter days, it will keep your home warm to a great degree!
Move the furniture of your house: Do you have a sofa or an armchair just next to the radiator? You may think this is the ideal spot as you can relax right next to the heat source. However, this will prevent the heat from spreading into the rest of the house. Likewise, do not put objects or fabrics (e.g. clothes) on radiators as they block the heat circulation.
Use the ceiling fan: In case you have installed a ceiling fan, you can use it during the winter too, just in reverse. More precisely, likewise in the summer the ceiling fan pushes the cold air top-down, with the opposite direction in the winter, it can direct the cold air bottom-up.
Replace your old boiler: In case your boiler is older than 10 years old, we would encourage you to replace it with a new one. A new boiler will definitely demand less energy, producing the same amount of heat.
We suggest you follow all the above tips and you will surely notice that your home gets warm much easier and more quickly while you will not have to spend a lot of money. During the winter, our home becomes our favorite place and destination. Therefore, create the appropriate conditions and enjoy the cold days without stress!
In conclusion, we invite you to our "Best Shop" stores in Skopelos and Skiathos islands, with a variety of products, necessary for every house during the winter. From dehumidifiers or air conditioners, fireplace and radiator accessories, you are going to find everything here!
We are looking forward to serving you!