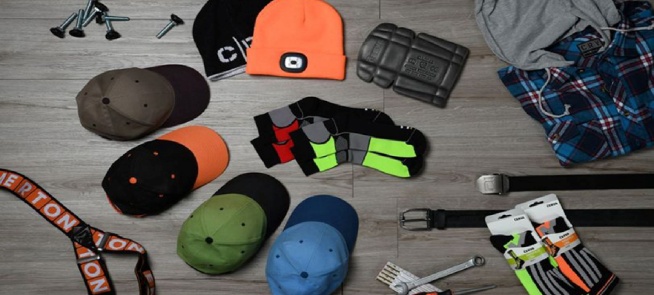 Personal Protective Equipment- A Useful Guide
If you work as a painter, builder, tiler, engineer or something similar, then you should already know that there are several security measures while working to prevent being injured. Certainly, some of them concern the protective clothing, suitable shoes as well as necessary accessories that will protect you against any kind of danger or the adverse weather conditions in case you work outdoors.
In this article, we are going to explore a list of protective work accessories as well as the basic protective clothing and footwear for workers as the above.
Protective Working Accessories: Which are the essential protective accessories for a worker?
Protective Helmet: If you work on a construction site, a building site or an industrial area, then you must already know that you are highly prone to head injuries. From falling objects and slipping on slippery surfaces to hitting your head on protruding and suspended objects or even the UV radiation, the protective helmet is essential. However, you should choose a helmet that meets European standards. We would advise you to avoid buying helmets that are just cheap imitations and do not comply with security standards, as they will not protect you in case of accident. Of course, the size of the protective helmet has to perfectly fit on your head in order to provide a complete protection.
Mask for Respiratory Protection: In case you work in an area with intense fumes (i.e. as a painter, welder, in foundries etc.), you already know that a mask for respiratory protection is of primary importance. A constant exposure to fumes, toxic gases or huge amounts of dust increase the chance of developing various diseases, including various types of cancer. The worker should be adequately trained on how to properly wear and use the mask. Moreover, they should wear a mask that fits perfectly on their face in order to be completely protected. In case your mask is somehow damaged, you should replace it immediately. Last but not least, the working area must be efficiently ventilated and you should wear the protective mask at all times while working. In case you experience any discomfort, leave the area immediately. 
Protecting your Vision – Hearing: The protection of your eyes – and by extension, your vision – and your hearing is of primary importance in several professions. Do you work in a place where caustic or irritating fluids, intense UV-A and UV-B radiation, huge amounts of dust or particles or weldings (e.g. arc welding) prevail? Then, protective eye-glasses are really important. There are various kinds of protective eye-glasses, depending on each profession and the dangers it entails. Furthermore, earplugs or protective earbuds are an integral part of the personal protective equipment for those working in areas with intense noise.
Protective Gloves: Whichever manual work you do, from gardening or carpentry to weldings or being involved with caustic fluids etc., a highly essential accessory to wear while working are the protective gloves. Certainly, there are various types of protective gloves depending on each profession and its potential dangers. In other words, an electrician would need a different type of gloves compared to a gardener or a welder. Therefore, choose the ideal gloves that will protect you from a potential electric shock, burns, cuts, cold etc., depending on your profession. Except for the proper glove material (PVC, nitrile, leather etc.) that would provide a complete safety, you also have to choose the appropriate size that will fit perfectly on your hand. Finally, we advise you have at least 2-3 pairs of gloves at your disposal, in case one is damaged.
Safety Workwear: Which is the necessary protective clothing for a worker?
In addition to the essential protective accessories that we have already analyzed, many professions demand a corresponding workwear too, so as to protect the workers from various dangers.
There are many types of safety workwear (full-body uniforms, trousers, coats etc.), made of different materials so as to provide the worker with the proper safety and protection, depending on their profession.
Protective Uniforms: A full-body uniform completely covers the worker's body who runs the risk of being in contact with dangerous chemical fluids, fire, etc. Such uniforms are made of different materials that serve different needs. For instance, there are slow-burning uniforms, uniforms with thermal lining, waterproof uniforms, etc.
Nevertheless, except for the full-body uniforms, a worker may wear a uniform with straps instead which apparently does not cover the whole body. Such uniforms offer even greater flexibility in moving and are chosen by workers such as carpenters, painters or gardeners.
Whichever uniform you choose, you have to pay attention to its material that would provide you with high protection, to feel comfortable when wearing it and move very easily.
Protective Trousers: As with protective uniforms, there are also various protective trousers with different features so as to provide the worker a complete comfort and protection. So, except for the ideal size, the worker has to choose between slim or loose-fitting trousers. Furthermore, there are cotton trousers, trousers made of polyester fabric etc. The former are usually thicker and thus more durable. Trousers made of thinner fabric are ideal for a hot environment and they are definitely more comfortable.
Of course, there are working trousers with different features so as to perfectly serve and protect the worker, e.g. trousers made of slow-burning or waterproofing fabric, antistatic trousers etc.
Except for safety, protective trousers are made in such way to provide flexibility in moving (like working uniforms, they also have nooses and pockets so as to put your tools). Even more, they are more durable compared to the casual trousers in order to withstand in harsh conditions (long frictions, high temperatures, contact with caustic fluids, etc.)
Protective Footwear: Which shoes are ideal for a worker?
Last but not least, a worker should not neglect to buy the appropriate shoes that would provide them a complete comfort and safety depending on their type of job.
As already known, footwear plays a crucial role for the necessary body support, particularly if one works for long hours under special conditions, such as long standing, working in construction sites or warehouses, etc. For this reason, in the market, one may find working shoes with special features that will offer them safety without, of course, stressing their feet.
Toe protection: If you work in an environment where there is a risk of heavy objects falling on your feet, then it is suggested you choose footwear with steel toe protectors. 
Antistatic safety shoes: if you work as an electrician or generally, in a place where there is a danger of electric shock, then you surely wear antistatic safety shoes. Antistatic safety shoes are also necessary in working areas where combustible gases or substances exist, which could potentially provoke a blast or fire.
Shoes with anti-slip sole: Another essential feature of working footwear, particularly if you work in areas where the worker has to frequently go up and down stairs or work on uneven floors, in hospitals etc. 
In addition, there are even more characteristics of footwear that a worker should take into consideration before a relevant purchase. For instance, if you work standing for many hours, it is important that the shoes are anatomical. In case you are constantly on the move, especially on uneven floors, make sure your shoes have strong anti-vibration protection. Of course, for all those working outdoors and are exposed to cold, rain or humidity, it is recommended to wear waterproofing working shoes.
In conclusion, in our "Best Shop" stores in Skopelos and Skiathos islands, you will find a wide range of personal protective equipment so as to work with safety and comfort. Our experienced personnel is always at your disposal to advise you and suggest the specific protective equipment that would fit to your profession.
We are looking forward to serving you!