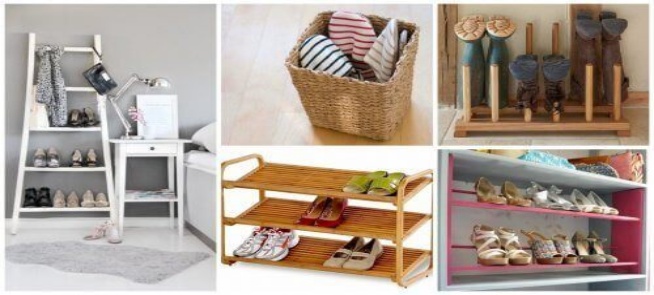 HOW TO ORGANIZE YOUR HOME: USEFUL TIPS
Organizing your home is definitely a very important matter. Surely, you might have noticed that keeping your home tidy, your daily life is much easier while you simultaneously feel a positive energy flowing through its rooms. Additionally, do not forget that a tidy house looks clean at the same time!
However, do you struggle with tidying up your home due to lack of time or just because your house is small? Then, take a look at our useful tips that will make the organization be… a piece of cake!
#1 Use storage boxes and baskets.
First and foremost, the most important tip for organizing one's home is having storage boxes. Obviously, you can store almost everything in boxes and baskets, from adornments, magazines or cleaners to your summer/winter clothing, blankets or towels!
Put the storage box or basket at the right place, depending on its content, its usage as well as the frequency of using it. For instance, a box with cleaners for kitchen should be kept in the cupboard under the sink and correspondingly, the box with bathroom cleaners should be kept in the cupboard under the washbasin. Boxes with winter/summer clothing could be kept in the attic as you would use them again after several months, while books and magazines could be stored in a pretty basket in your living room. Furthermore, in case you have an infant or a pet, store all their toys in a beautiful trunk so that they are not scattered across the floor. Of course, you could also take advantage of the space under your bed where you could keep small items that you use daily.
Moreover, if you have old items that you no longer use, such as bread baskets, baskets from gifts, buckets etc., you might as well turn them into storage containers.
#2 Choose furniture with storage space.
If you plan to buy furniture for your home, e.g. a new bed or sofa, opt for getting it with storage space. Therefore, you will store clothes or linen thus saving a lot of space in your wardrobes. Moreover, it is advisable to choose several storage stools so that you can put various small items inside.
#3 Οργανώστε τα συρτάρια σας.
Are you tired of constantly shuffling the contents in your drawers, looking for something you need? The solution is rather simple and of course, economical. Just buy drawer organizers which you can find in numerous sizes and designs, ideal for any kind of items that you want to organize. Another handy solution for organizing small objects, e.g. cosmetics, is the cosmetic bags which you can also carry wherever you go.
#4 Organize your wardrobes.
Does your wardrobe lack space for linen? Then, the simple tip to save space is to fold your towels or sheets into rolls! You can follow the same tactic with your pants too so that they will not occupy space on the hangers. In the end, you will discover how much empty space is left over in your wardrobe!
Another smart way to save space in your wardrobes is to pass a pop tab through one hanger and then, pass a second hanger through its hole. The results will amaze you!
#5 Remove objects you no longer use.
In every house, there are items you no longer use thus occupying space with no reason.So, choose clothes, linen or books you no longer need or want and give them away. Are you bored with some piece of furniture that is still in good condition? You can proceed in selling it! In this way, your rooms will get freed from things that are unnecessary for you but might be useful for others.
#6 Install small shelves.
The shelves are fit for any room of one's house and promise to make your daily life much easier. Install some shelves in your bathroom where you will keep all your cosmetics and various toiletries gathered. In addition, install some shelves on the wall of your kitchen –or place them on the counter- where you will keep the spices, herbs or kitchen utensils. In this way, small things that you use in a daily basis will not be scattered everywhere and you will have instant access to them without spending time looking for them.
#7 The Entryway.
Organize basic items that you use in a daily basis in the entryway. Put a coat rack as well as a shoe rack with your coats and shoes respectively that you mostly use. Moreover, place some wall hangers where you will hang your bags, keys etc. so that you will have an instant access to them right before going out!
#8 Put away immediately what you have just used.
One significant tactic to keep your home organized is to put away items you have just used.For instance, once you finish cooking, immediately tidy up and clean all the surfaces. Correspondingly, after using your cosmetics or trying on different clothes, put them away straight away. This way, there will not be items scattered everywhere and your house will always be tidy not to mention being easier for you to do the general house cleaning.
At our "Best Shops "Stores in Skopelos and Skiathos islands you will find everything you need for the House, the Garden and the Professional. Our experienced personnel is always at your disposal to provide you with valuable advice and guide you to the optimal purchase of products.
We would be glad to serve you!