HOW TO MAINTAIN AND CLEAN YOUR AIR-CONDITIONER
---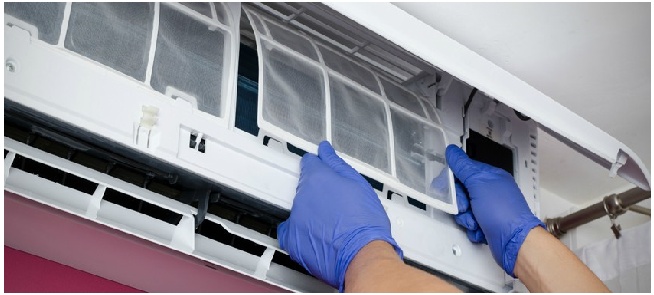 Is it necessary to clean my Air-Conditioner?
That is a question that concerns many people who possess air-conditioning units. You possibly deem the procession useless and skip it each time. However, you should know that maintaining your air-conditioner is of primary importance for the unit itself as well as for your own health.
The advantages of maintaining your Air-Conditioner
The advantages of proper and regular maintenance and cleaning of your air-conditioner are the following:
• Its performance is optimized. Your air-conditioner will perform to the highest degree for many years.
• The electric power cost is reduced. If not properly maintained, your air-conditioner will consume much more electric power in an effort to perform better.
• The more regularly and properly you maintain your unit, the less possibility of future damages, which may demand high cost.
• Moreover, as it is reasonable, if you clean properly and regularly your air-conditioning unit, you enhance the fresh air circulation in your room, thus contributing to your own good health.
Protect your health!
It is a fact that, in case you do not clean your air-conditioner frequently, the whole dust, mites, funguses and other microorganisms inhabiting mainly on the filter of your unit will be recycled and dispersed in the atmosphere, posing a threat for your health. The Legionnaires' disease, – also known as «the Disease of Air-Conditioners», is a severe infection that may come from poor maintenance of air-conditioning units. It is an acute bacterial respiratory infection, caused by the Legionellae bacteria and in many case, it has been connected to common air-conditioning units worldwide.
There may be other health problems too, due to poor maintenance of air-conditioners. Such problems include pharyngitis, rhinitis, dry skin or other skin conditions, allergies due to dust and funguses on the filter etc.
Can I clean the air-conditioner myself?
Of course! You can clean yourself your air-conditioning unit with simple ingredients found in every house.
There are many ways to clean up the filters of the unit, using either chlorine with water however, you should be careful with the amount of the chlorine as it may harm the filters and the surfaces of the unit – or soap with water, or vinegar with water. Furthermore, you may find special cleaners on the market, designed especially for this reason, therefore cleaning and sanitizing your appliance to the highest degree.
Of course, do not forget to clean up the exterior unit, too. Plenty of water with hose for instance, is enough for cleaning it, however you can also use a special cleaner for.
Last but not least, it is important for your health to ventilate your room in a regular basis . Just widely open your windows daily and for enough time, letting the fresh air enter your house!
Visit one of our "Best Shop" department stores (in Skopelos and Skiathos islands) and we will provide you with useful advice as far as the maintenance of air-conditioning units is concerned.
It would be our pleasure to help you!